CUSTOM FOOT PLATE for Benjamin hand pump model HPP2KU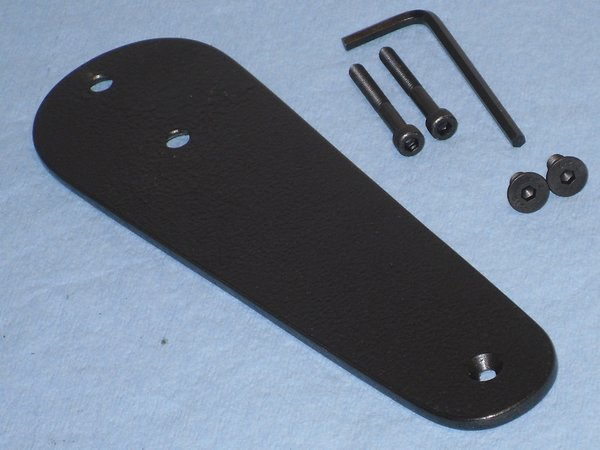 CUSTOM FOOT PLATE for Benjamin hand pump model HPP2KU
This is the foot plate I use on my own pumps. Hand-made from
thicker, stronger steel than a stock plate. H
ighly durable industrial coating. Tapered design allows it to fit in a gun case. With a large case you might be able to fit the gun and pump together. You can comfortably pump with one foot on the plate with a wide stance giving you more leverage for easier pumping.
The procedure for using a pump with this plate is a little different. You lay the pump on it's side, connect it to the gun, stand the pump upright to pump, then lay the pump down again and disconnect it. The pump will stand on it's own but will fall over easily so it should be left leaning against something or lying flat when not in use.
Comes with upgrade screws for the foot plate and pump handle and a hex wrench to tighten them. The screws are hardened alloy steel, extremely strong, durable and don't loosen as easily as the original screws.
This listing is for the parts shown in the main photo only, the photos showing the plate mounted on a pump are for demonstration.