MATCH-GRADE TRIGGER GROUP UPGRADE for Discovery, Maximus & 2260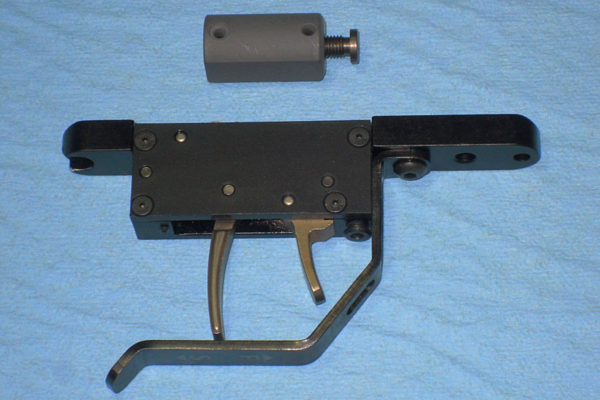 MATCH-GRADE TRIGGER GROUP UPGRADE for Discovery, Maximus & 2260
The trigger group does not fit with the plastic Maximus stock. A Discovery hardwood stock should be used instead and is a much nicer upgrade anyways. I have Discovery stocks listed.
This is a Crosman two-stage match-grade trigger group with matching striker and trigger guard. These parts are standard on the Challenger model. The trigger group itself was also standard for generation 1 Marauder rifles. The group and striker are pre-adjusted and ready to install. Both parts are fully adjustable. The striker can be adjusted longer, shorter could cause it to hit the inner breech screw. The trigger is adjusted for full sear engagement with no unnecessary movement. This is the minimum safe adjustment, further adjustment can cause it to fire accidentally.
These parts are listed for a heavily-discounted clearance price. Knowledge of how to use and install them is required, some research is recommended. No tools or instructions included and no returns will be accepted.