UPGRADE O-RINGS ***SELECT O-RING FOR PRICE***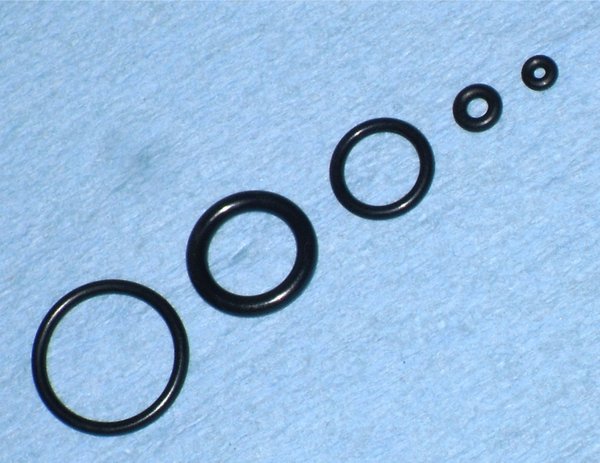 UPGRADE O-RINGS ***SELECT O-RING FOR PRICE***
O-RINGS ARE LISTED INDIVIDUALLY AND IN PACKS OF 10. IF YOU WANT TO ORDER A PACKAGE OF MIXED SIZES AND/OR LARGER QUANTITIES CONTACT ME FOR PRICING AND BULK DISCOUNTS.
These o-rings are the same sizes Crosman uses only much higher quality. They are 90D Nitrile which will handle higher pressure. They are also more abrasion and CO2 resistant.
The .177 bolt o-rings are 70D which is the same as the original Crosman version. The 90D in this size are too stiff to stretch over the bolt nose without breaking.