22XX MAGNUM ADJUSTER for RIFLE - BLACK with SMALL KNOB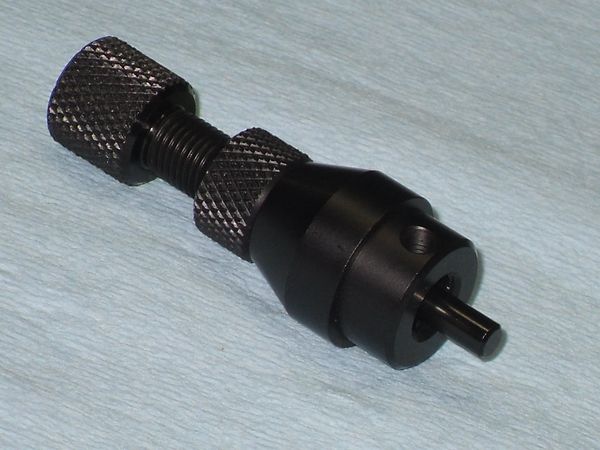 22XX MAGNUM ADJUSTER for RIFLE - BLACK with SMALL KNOB
 This rifle version of our power adjuster includes a shorter 8-32 x 3/8" trigger frame screw to avoid damaging the threads on the adjustment knob. That screw is too long for pistol and carbine versions that have a pistol trigger frame. The correct screw size for the rear position of the pistol trigger frame is 8-32 x 5/16".
 This is the newest version of our MAGNUM ADJUSTER for Discovery, Maximus & 2260. It's made of 6061-T6 aluminum and anodized black. It has a smaller knob than the previous version to be more compact. It has a locking collar and tick marks on the back of the knob to help gauge and maintain adjustments. The hammer spring can be removed by backing the adjuster knob all the way out. The adjustment range is wide enough to produce maximum power, maximum shot count or the precise level of performance you want anywhere in between.
 It works well for those who shoot holding the bolt handle down with your thumb. If you prefer to shoot with a full grip around the stock then the compact version we have listed is recommended.
 It holds it's position well without the locking collar, the fine threads keep it from creeping. The purpose of the locking collar is to keep the knob from turning if you bump or rub against the knob.