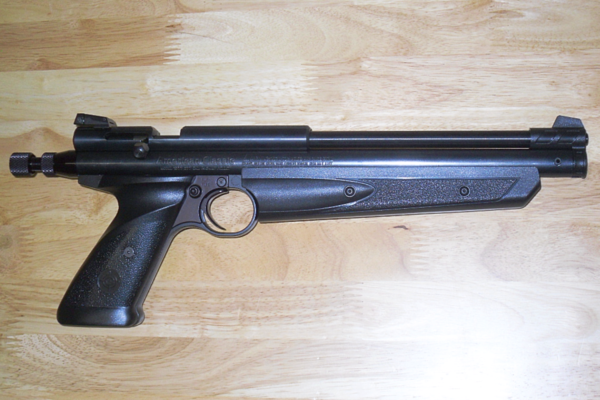 CUSTOM 1322
BUILT TO ORDER, SHIPS IN 7-10 DAYS

This 1322 is tuned for top performance and loaded with custom parts. The 10.25" barrel is fully deburred with a polished crown. This produces easier loading and improved accuracy. The custom trigger and cover are 6061-T6 aluminum anodized black. The sear is custom with a light spring. These upgraded parts give the trigger group excellent feel and consistent performance with a trigger pull of about 2 lbs. The Magnum Adjuster allows fine-tuning of the hammer spring to produce the best possible accuracy at any number of pumps. The custom-tuned valve has a shortened check which slightly increases air capacity and lowers spring tension. This produces excellent shot consistency and makes it easier to pump. Other upgrades include a Crosman steel breech, custom Torx-drive inner breech screw, LPA rear sight, long-nose bolt, .038 WD Magnum Hammer Spring, custom pivot-pin and it's assembled with upgrade alloy-steel hex socket screws. The custom pivot-pin isn't shown in the main photo but it is installed and shown in the last three photos. This gun is very solidly built, smooth loading, smooth shooting, powerful and accurate.

It operates on 4-12 pumps. At full power it produces about 500 FPS with a standard 14.3 grain Crosman Premier lead pellet.
For maintenance a drop of airgun oil should be added directly into the pump chamber about every 200 shots or 2000 pumps. I have high-performance airgun oil listed in the CUSTOM & UPGRADE PARTS category. It's the best in the industry for lubrication and corrosion resistance.