CUSTOM VALVE SCREW for 22XX 8-32 THREAD - READ DESCRIPTION !!!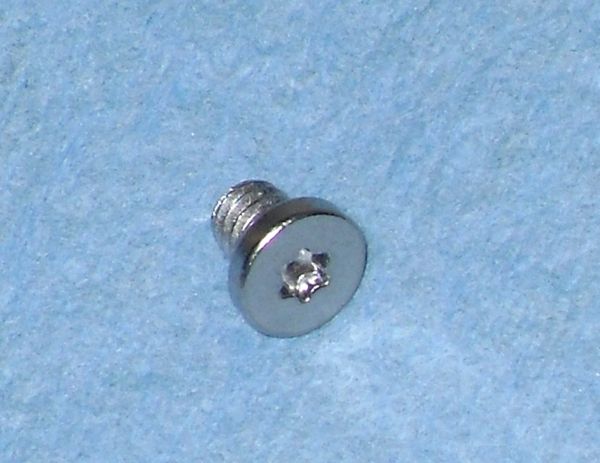 CUSTOM VALVE SCREW for 22XX 8-32 THREAD - READ DESCRIPTION !!!
 YOU NEED TO DRILL AND TAP YOUR VALVE TO FIT THIS SCREW. Many complain that we don't make a direct-fit version. It needs to be a larger-diameter thread to be strong enough for some of the intended purposes. It's intended for bulk-fill conversions and to upgrade specific PCP models, it just happens to be a nice upgrade for use with 12 gram CO cartridges if you have the skills and tools to make your valve fit it.
 This screw was designed by Magnum Airpower and custom manufactured from heat-treated 410 stainless steel 

to meet metric class 12.9 with a specified hardness of HRc 39-43. The approximate tensile strength is 185,000 PSI

. The screw head fits the hole in the tube perfectly for an improvement in strength, stability and port alignment. It's made of high-strength stainless steel with a T10 Torx-drive socket. The head diameter is .270" which is just slightly larger than the factory screws at .269", the head thickness is .065" which is shorter than the factory screw at .285" and the threads are 8-32 x 3/16". The original factory valve screw is 6-40 x 1/8" screw, as it mentions above, you need to drill and tap that hole to fit this screw. A bottoming tap is required to cut the threads close to the bottom of the hole, drilling about 1/32" deeper, sometimes slightly more, is required to get the head of the screw to seat flush against the valve. Drilling through into the valve throat is a common practice also, it tends to happen anyways unless you are extremely careful. This does not affect valve function or performance. This work should be done with the valve body empty, thoroughly clean it before assembly. Empty all air or CO2 pressure from your airgun before taking it apart or serious injury could occur.
 It's strong enough to safely allow bulk-fill conversion. For HiPAC, dummy CO2 cartridges and cartridge eliminators the limit is 3000 PSI. Those devices lower the force applied to the valve screws because they have a very small outlet diameter, one of these custom screws is all that's needed. Do not use this screw by itself for other types of PCP or HPA conversions, a fatal accident could occur. Refer to our PCP valve, screw kit and fill adapter listings for more info about that.
 Do not over-tighten the screw, it should be hand-tight using a driver handle. Using a wrench or ratchet can damage the threads in your valve.