CUSTOM 22XX VALVE SCREW 8-32 THREAD - READ LISTING!!!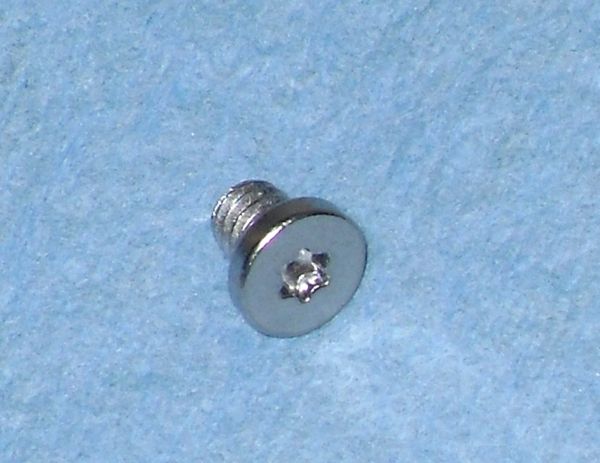 CUSTOM 22XX VALVE SCREW 8-32 THREAD - READ LISTING!!!
YOU NEED TO DRILL AND TAP YOUR VALVE TO FIT THIS SCREW!!!

These screws are designed by Magnum Airpower LLC and custom manufactured.
 This Torx-drive stainless steel screw is 8-32 thread. It requires you to drill and tap your valve to fit. A bottoming tap is required to cut the threads close to the bottom of the hole and drilling slightly deeper is required to get the head of the screw to seat flush against the valve. Drilling through is the easiest way and tends to happen anyways unless you are extremely careful. This does not affect valve function or performance. This work should be done with the valve body empty, thoroughly clean the body before putting the valve back together. Empty all air or CO2 pressure from your airgun before taking it apart or a fatal injury could occur.
 In addition to fitting the tube perfectly, this screw will safely allow you to convert your 22XX model to bulk-fill or HPA. The maximum operating pressure depends on the specific type of setup you will be building. For HiPAC, dummy CO2 cartridges and powerlet/cartridge eliminators the limit is 3200 PSI. If using the gas tube as a pressure resevior (PCP style) the limit is 1000 PSI. 
  These are 410 stainless steel heat treated to meet metric class 12.9 with a specified hardness of HRc 39-43. The approximate tensile strength is 185,000 PSI.
   This screw requires a T10 driver which is NOT INCLUDED. Do not over-tighten the screw, it should be hand-tight using a driver handle. Using a wrench or ratchet can damage the threads in your valve.