MAGNUM MILITIA Life Membership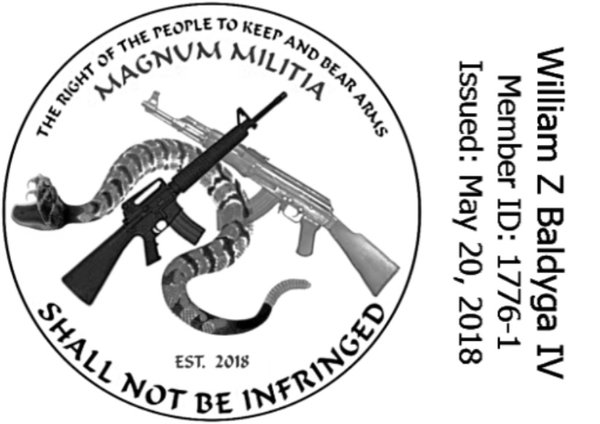 MAGNUM MILITIA Life Membership
Membership is private, your name and information will not be shared or publicized. A court order is necessary for access to our membership records. If you decide to disclose membership and promote this organization that's your choice.

Membership includes an individualized ID card and 5" X 5" bumper sticker.

( samples shown in photos )

Membership does not expire. It can be deleted from our records at your request but no refund will be issued.

A replacement ID can be purchased for lost cards or name changes. We have a different listing specifically for that.
The membership fee of $3.50 covers the cost of the ID card, sticker and postage. We do not raise funding through membership fees. This organization is funded by sales of promotional swag and voluntary donations.