SHORT VALVE CAP for Benjamin Discovery & 22XX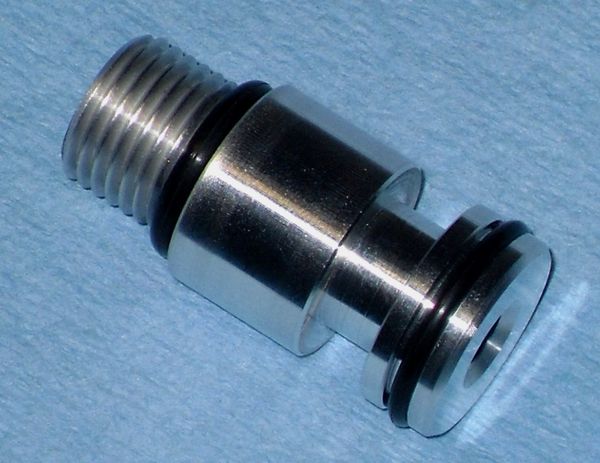 SHORT VALVE CAP for Benjamin Discovery & 22XX
This cap does not fit Maximus models.
 For Discovery this cap is about 5/32" shorter to create a little more room in the tube for air. For 22XX it's intended for bulk-fill, HPA and PCP conversions. This and the Discovery valve stem I have listed are all you need to convert your gun to work with the
MAGNUM TANK ADAPTER
or a
DISCOVERY FILL ADAPTER
for bulk-fill. It's made of 6061-T6 aluminum for excellent strength and corrosion resistance.