STRIKERS & PIN **SELECT PART FROM DROP-DOWN MENU**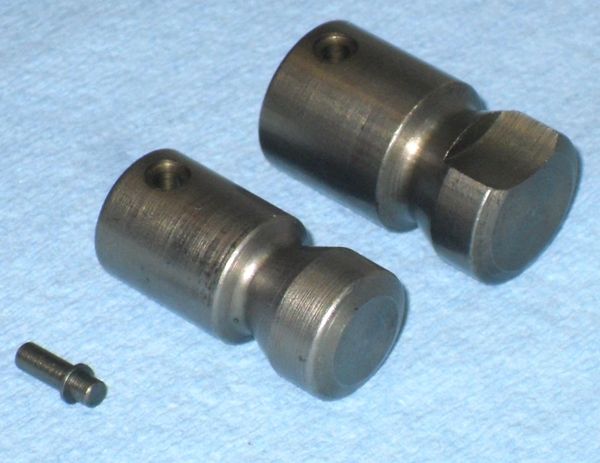 STRIKERS & PIN **SELECT PART FROM DROP-DOWN MENU**
PARTS ARE LISTED SEPARATELY, THE PIN IS NOT INCLUDED, IT MUST BE SELECTED AND ADDED TO THE CART 
T
he larger hammer 
in the photo above is for 22XX and Discovery. It fits all standard 22XX CO2 models including 2240, 2250, 2260, 2300T, 2300S, 2300KT and 2400KT. It's notched to work with Discovery, Maximus and Crosman Custom Shop 2300KT & 2400KT breeches.
The smaller hammer is for 13XX. It doesn't work with the older 1377 and 1322 models that have a sliding breech cover. It fits 1377, 1322, 2289G Backpacker, 1300KT and PC77.

The hammer pin is interchangeable with both hammers.