STRIKERS & PIN ***SELECT PART FOR PRICE***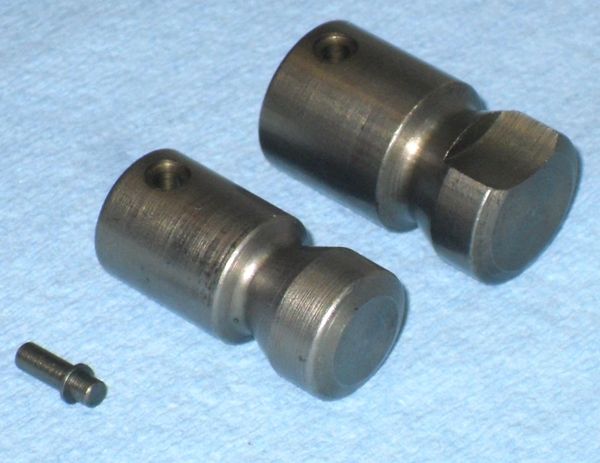 STRIKERS & PIN ***SELECT PART FOR PRICE***
PARTS ARE LISTED SEPARATELY, THE PIN IS NOT INCLUDED WITH THE STRIKER 
T
he larger 
striker in the photo above is for 22XX and Discovery. It fits all standard 22XX CO2 models and it's notched to work with Discovery and 2300KT / 2400KT breeches.
 The smaller striker is for 1377, 1322, 2289G Backpacker and PC77. It does not work with the older 1377 and 1322 models that have a sliding breech cover.
 The striker pin is interchangeable with both strikers.