UPGRADE O-RINGS ***SELECT O-RING FOR PRICE***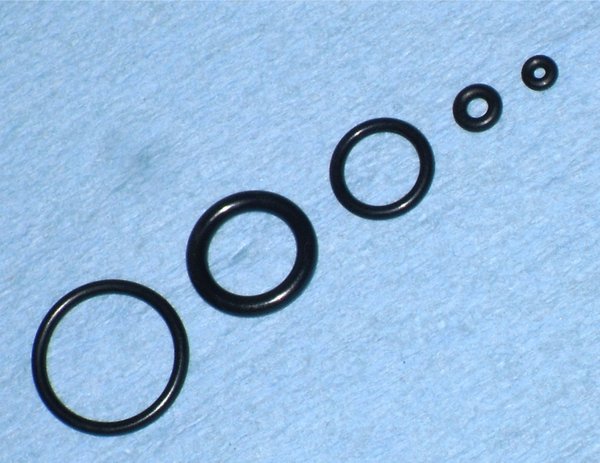 UPGRADE O-RINGS ***SELECT O-RING FOR PRICE***
O-RINGS ARE LISTED INDIVIDUALLY AND IN PACKS OF 10
These o-rings are higher quality than the ones Crosman uses. They are 90D Nitrile which will handle higher pressure. They are also more abrasion and CO2 resistant.
The .177 bolt o-rings are 75D. The 90D in this size are too stiff to stretch over the bolt nose without breaking.
The outer o-rings for PCP pistols / Maximus valves and gauge ports are now a smaller size that installs a lot easier than the original version.